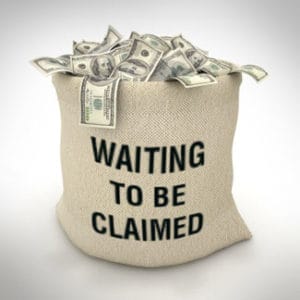 New South Wales  residents are being encouraged to check if they're owed a share of more than $220 million worth of unclaimed money sitting in the state's coffers.
The lost cash, which is being held in a NSW Office of State Revenue account, comes from old bank accounts where the owner can't be tracked down, unclaimed share dividends, bill refunds, deceased estates and trust funds.
More than 530,000 separate cash deposits are also waiting to be collected.
NSW Finance Minister Dominic Perrottet says one in 14 people in New South Wales could be eligible to claim a share of the money.
"In 2016, one claimant was reunited with $428,000, but there are still lots of people out there who could be in line for a windfall to start the year," he said on Friday.
Australian Associated Press