One thief has cashed in after theft of cash from an ATM in Herbert Street, Bowen.
Police say a Bowen resident has attended to the ATM and withdrawn $500.
The victim has collected their bank card from the machine and unintentionally left without removing their cash from the ATM.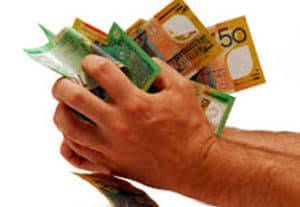 Very shortly afterwards the victim realized that they had left the $500 cash in the machine and has returned only to find the cash had been stolen.
The matter has been reported to the Bowen Police Station who are making inquiries to identify who removed the cash.
Police want to hear from anyone who may have information about the matter.
Senior Constable Steve Smith says we all need to remember that If we find unclaimed cash we need to treat it as lost property.
"In this situation, the bank involved may very well be able to identify who made the withdrawal, while your nearest police station can treat the cash as found property until the rightful owner steps forward. If the cash is not claimed within a set period of time – you may very well lawfully be able to make a claim as the finder."
Credits: Whitsundays