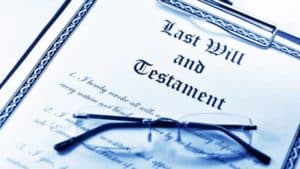 Most people could do with a windfall – a bit of extra cash to pay the bills or splurge on a luxury.
What if there was a stash of cash somewhere with your name on it, that you didn't know about?
Some New Zealanders have hundreds of thousands of dollars in unclaimed money, just waiting to be picked up.
Here is how to work out if you might be one of them.
Inland Revenue
For a handful of New Zealanders, a quick check with the Inland Revenue Department (IRD) could be almost as good as winning Lotto.
The IRD is tasked with keeping much of the country's money that cannot be reunited with its rightful owners.
At the moment, it has $136 million in unclaimed funds belonging to about 260,000 people and organisations. Some amounts are significant: Mr K Nakayama is owed $371,665; S Konami has $252,135 in unclaimed money.
A number of other accounts are worth more than $30,000.
If, after six years of trying, a company cannot find the person it needs to give the money back to, it hands it over to the IRD. This includes bank accounts, insurance company rebates and things such as as holiday pay and wages. It does not include tax refunds.
The IRD has been offering this service since 1974 and there is no limit on how long it can hold money for.
Check the website list here of people owed money and if you find your name, get in touch with the IRD to claim it.
Australian Tax Office
If you have ever worked across the Tasman, you might have some superannuation savings pots you have forgotten about.
Australia has a problem of "lost" superannuation accounts because people who have had multiple employers end up with a number of different accounts and lose track of them.
If you think this might apply to you, your first point of contact should be the Australian Tax Office (ATO). It can help you track down the details of your super schemes.
In some cases, if the scheme you were contributing to has not been able to contact you, the money may have already been passed to the ATO.
The Government has been gradually increasing the threshold under which these lost accounts are transferred to the ATO – up to A$4000 this December.
In the 2015 financial year, there were more than six million lost superannuation accounts held by the ATO and it is estimated a quarter of them relate to New Zealanders.
Ana-Marie Lockyer, general manager of wealth products and marketing at ANZ, said the amount of money Kiwis have in lost super was significant.
"There's A$19 billion in there in lost accounts and up to A$5 billion of that  probably belongs to New Zealanders," she said.
Accounts with the ATO have less chance of being eaten up by fees.
But for New Zealanders, getting the money back back can be tricky.
If you want to transfer it to a KiwiSaver account you need to have an Australian superannuation account to transfer it into first, or a KiwiSaver provider able to help with the transfer. ANZ is one of the few that can manage this.
Lockyer said there was work going on behind the scenes to try to make the transfer process easier.
While you are at it,  the Australian Securities and Investments Commission can help locate money left in bank accounts across the ditch.
Contact the ATO by clicking here.
Wills 
Ever wondered if you have a rich aunt or uncle you never knew about?
It's possible – although unlikely – that you could have been mentioned in a mysterious relative's will.
Lawyer Thomas Biss said he had heard of it happening once in his 15 years with Henderson Reeves, a law firm that deals with a number of estates.
in that time, he had seen more examples of people falling for promises of windfalls from long-lost relatives, which turned out to be scams.
In general, the executor of a will had a duty to find the beneficiaries.
"If we were acting on an estate and there was $10,000 lying around for great-niece Mary I'd be telling the executor to find that person. But sometimes people have just disappeared and you don't know where to find them," he said.
In those cases the money would go to the Treasury solicitor. There is no register of people who are owed money and have not received it but if you have an idea of who might have left you money, you can search for their will through the High Court.
At that point, you can go back to the executor of the will and get what is rightfully yours.
Public Trust is one of the country's best-known estate administration services. In 2014, it dealt with 2240 estates, 92 of whom did not have a will.
If the beneficiaries of the will cannot be found, the funds are transferred to the PT Consolidated Fund account, where they are held for six years, after which they are paid to the Crown.
In the year ended June 30, 2015, Public Trust transferred $40,000, or about 0.01 per cent of all cash distributions, to the Crown on behalf of beneficiaries who could not be found.
Spokesman Jim McIlroy said: "This sum has dropped dramatically over the last few years as we have engaged genealogists and private investigators to trace beneficiaries."
Any money passed to the Crown can be retrieved if the beneficiary is found.
If you think you might have been the beneficiary of a trust, you need to get in touch with Treasury directly.  The Trustee Act allows trustees to pay money held in a trust to the Crown when they no longer want to be trustees, usually when the beneficiaries can't be found and the trustees want to wind up the trust.
Shares
Think you might have a few shares you've forgotten about?
It helps if you know your common shareholder number but even if you do not have that, the share registry will be able to help.
Get in touch with either Computershare or Link Market Services, give them your details and they will send a holding statement to the address they have registered for you.
They can also help you track down any dividend cheques that have not been cashed.
You can visit Link Market Services here.
Others:
– Check if you have any unclaimed bonds with the Tenancy Tribunal. It holds on to these for six years.
– Ask any companies you've had hire purchase agreements with for a balance on your account. Sometimes, if you have set up an automatic payment these companies will allow you to go into credit after the debt is gone.
– Review your old accounts for sites such as Trade Me and My Lotto, for leftover balances.
Credit: STUFF