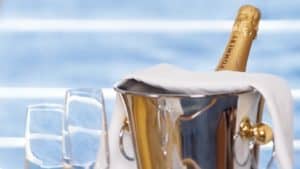 They are the Queenslanders sitting on a fortune and they don't even know it.
Golden Casket has launched an appeal to find one of four lotto winners who are sitting on more than $5 million of unclaimed prize money.
It has been almost two years since a mystery punter bought a lotto ticket from Nextra Morayfield Village and won a million dollars. Since the ticket was unregistered there has been no way to track them down.
The draw was made on Saturday, June 20, 2015 and the winning numbers were 44, 27, 22, 10, 8 and 39 with supplementaries of 25 and 20.
There are three other unclaimed tickets purchased between 2014 and 2016, with the mystery Morayfield win being the smallest unclaimed prize of them all.
The most valuable unclaimed ticket was for the Monday and Wednesday Gold Lotto draw from January 22, 2014. It was purchased from News Extra DFO in Cairns and ended up being worth $2 million.
Other outstanding tickets purchased related to draws during December 2016 and both were worth just over a million dollars.
One came from Cotton Tree News on the Sunshine Coast and related to the draw on December 19 and the other from Lutwyche News & Gifts in Brisbane for the draw on December 31.

Golden Casket spokesperson Matt Hart said he hadn't given up hope that the unsuspecting winners would stumble across their ticket and make contact.

"We've had past winners come forward after finding an old ticket in the back of a drawer, in the central console of their car, and at the bottom of their handbag," he said.

"Do you have any old tickets lying around? Could one of them be the winning entry? With a $1 million prize up for grabs, it's worth checking."

Golden Casket reminded players of the importance of registering their tickets to a Winners Circle Card so all of their prizes are secure and they can be contacted if they win.
Credits: Toby Crockford