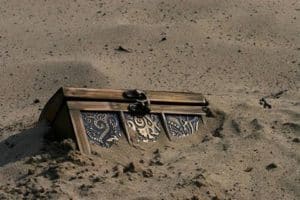 Credits: Maria Bekiaris
Unbelievable! many people could just "lose" money!
Other than the odd $2 coin that might go missing under the couch cushion, it's hard to believe that many people could just "lose" money, but the $564 million of unclaimed money being held by the government is proof otherwise.
Even more surprising is the largest single unclaimed amount is a whopping $992,750.14. You'd think you'd notice if you were down nearly $1 million!
This month's column will show you how to find out if you're entitled to a slice of that $564 million.
How does money get lost?
Money in bank accounts and life policies becomes unclaimed when there has been no activity over a specified period of time – in most cases seven years.
After this time, the funds are turned over to the federal government, which acts as custodian of the funds until they can be returned to the rightful owner. Money from company shareholdings can also go missing.
This includes money from company takeovers, or from companies that have been unable to contact shareholders for six years.
Other types of lost money can include unpresented cheques, dividends, refunds and overpayments, interest, trust account funds and rental bonds.
How can I find it?
Many people lose track of their superannuation accounts. The easiest way to find lost super is to use the ATO's Super Seeker service – contact us for further assistance.