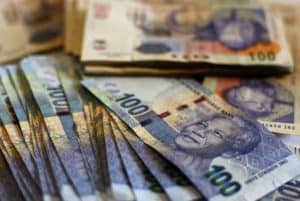 While two other ticketholders of big wins have also not yet come forward' the Durban player is about to run of time to claim the cash.
The KZN owner of the PowerBall Plus lottery ticket that won the staggering R19 292 600 jackpot in July last year is yet to come forward and has less than one week left to claim their life-changing winnings' says operator Ithuba.
"In case the winnings are not claimed this coming Saturday' the R19.2 million will be forfeited and be retained by the National Lotteries Distribution Trust Fund'" Ithuba said.
Read that and weep' South Africa. Or should we be happy for the charities that stand to gain from the distribution? It's your call.
Winners have exactly one year to claim their winnings in accordance with the National Lottery terms and conditions.
The winning ticket was bought at The Pie Train shop in Isipingo' Durban.
Ithuba said it was the only one in the entire country to match all five numbers in the PowerBall Plus game on Friday July 29' 2016.
Winners of two other big jackpots — which include a Lotto Jackpot of R15 million won in December and a PowerBall Plus Jackpot of R21 million won last month — are also yet to come forward.
"Lottery players are urged to check their tickets'" said Ithuba.
All the previous lottery draw results and payouts can be accessed via the National Lottery Website.