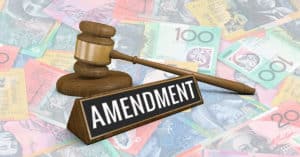 The Association of Superannuation Funds of Australia (ASFA) is calling for an amendment law to enable the Commissioner of Taxation to return nearly $3 billion in unclaimed super to Australians, as part of its pre-budget submission.
An additional 100,000 accounts worth $220 million had been captured by the Australian Taxation Office (ATO) since December 31, after the threshold at which super funds must transfer inactive accounts to the ATO rose to $6000.
ASFA chief executive, Dr Martin Fahy, said $2.7 billion was now held in more than four million accounts as consolidated revenue under the government.