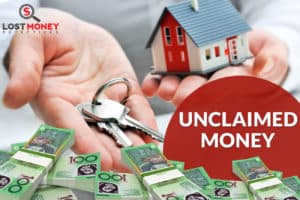 More than $46,000 of unclaimed money has been left with real estate agencies across Canberra, according to the ACT government.
The funds vary from as little as 10 cents to a single amount of almost $9000.
The 63 unclaimed amounts are listed in an annual notice collated by the Commissioner for Fair Trading and published via the ACT Legislation Register.
An Access Canberra spokeswoman said "unclaimed money" was money held by a licensed agent in their trust account on behalf of another person that had not been claimed or paid to them.
"There are many reasons why an agent may have unclaimed money, for example the owner of the funds may have moved and the agent cannot locate them, or the funds may relate to a deceased estate," she said.
The list includes 13 separate amounts of more than $1000. Ten of the unclaimed payments are worth $10 or less.
Of the the 63 funds listed, 16 of the people or groups affected are listed as unknown.
The spokeswoman said the Agents Act 2003 did not outline steps for real estate agents to follow however, Access Canberra recommended that licensed agents "take reasonable steps to attempt to contact the owners of the funds to arrange payment".
"As this is not always possible, the Agents Act 2003 requires an agent to declare any unclaimed money that is being held in their trust account," she said.
Each year this information is given to the Commissioner for Fair Trading, who gazettes a list of unclaimed money held by real estate agencies.
If the money is not claimed within three months of the gazetted notice, agencies must pay the unclaimed money to the Public Trustee and it is held in a trust.
Real Estate Institute ACT chief executive officer Ron Bell said most real estate transactions were dealt with efficiently however, agencies with unclaimed money should put as much effort as possible into trying to pass the amounts on.
The list included six institute members, with the various amounts of money quite small, he said.
Mr Bell said the Commissioner for Fair Trading was putting in place further changes to the 2003 act that would assist the industry.
The Access Canberra spokeswoman said anyone who could prove they were entitled to unclaimed money held by the Public Trustee was eligible to make a claim for payment.
The full list can be found on the ACT Legislation Register website.