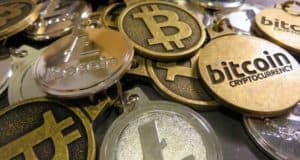 Australia is moving to introduce a new bill that would extend the country's anti-money laundering (AML) rules to cover domestic cryptocurrency exchanges.
In a statement this morning, the Ministry of Justice announced that the legislation would seek to bring exchanges within the jurisdiction of the Transaction Reports and Analysis Centre (AUSTRAC), the country's chief financial intelligence office.
The effort dates back to mid-2016, when the government released a broad-ranging statement on financial technologies.
As the government explained today:
"The bill will … close a regulatory gap by bringing digital currency exchange providers under the remit of AUSTRAC; strengthen AUSTRAC's investigation and enforcement powers; increase police and customs officers' search and seizure powers at the border; and provide regulatory relief to industry through the deregulation of low-risk industry sectors."Australian lawmakers reaffirmed their intention to develop a new law of this nature last year. At the time, the Attorney-General's Department's indicated its support for such a move, calling for existing statutes to receive a legislative update.It remains to be seen whether the measure – for which a release date has not been revealed – will face opposition once lawmakers begin debating it. As reported by CoinDesk, at least a few legislators in Australia want to see bitcoin named an official currency, indicating that at least some may push back against the AML effort.The move comes months after Australia ended a much-maligned "double tax" on bitcoin purchases, a policy shift that was long sought by members of the country's cryptocurrency community.Australian Parliament House image via Shutterstock